Amsterdam Religious Studies
4 days / 3 nights
Netherlands travel advice
Updated information and advice on coronavirus (COVID-19) measures. ('Return to the UK', 'Staying during Coronavirus', 'Entry Requirements' and 'Health' pages)
.
Read more
Overview
4 days / 3 nights
From only £239pp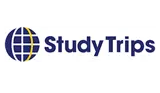 The story of Anne Frank brings home the meaning of the Holocaust at a personal level. The courageous girl survived for 2 years in hidden isolation before her eventual capture and death in 1945, aged just 15 years. Follow the journey from her home in Amsterdam, through the Westerbork transit camp to Bergen-Belsen where she perished along with over 100,000 Dutch Jews.
What's included in the trip?
Sample itinerary
Day 1

Coach pick up from school. Travel to Dover ferry port. Continue to Westerbork.

Day 2

Guided tour of the transit concentration camp in Westerbork. Afternoon, travel to Amsterdam. Overnight in Amsterdam.

Day 3

Morning guided visit to the Jewish Museum and the Schouwburg. Afternoon visit to the Anne Frank House.