Andalucia Geography and Earth Sciences
9 days/ 8 nights
Spain travel advice
Addition of information on the re-opening of hotels and other short stay accommodation and removal of information on the closure of shops ('Staying during coronavirus' page)
.
Read more
Overview
9 days/ 8 nights
From only £459pp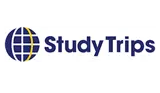 Andalucia boasts the most-varied terrain and vegetation in all of Spain.  Bridging Europe and Africa and connecting the Mediterranean with the Atlantic Ocean.  Students will have the opportunity to conduct fieldworks in some of Andalucía's most-popular famed beaches. 
What's included in the trip?
Sample itinerary
Day 1

Departure.  Arrive at Hotel.  Free time. 

Day 2

Fieldwork in Alhambra.  Free time.  

Day 3

Fieldwork in Plaza de Andalucia.  Fieldwork in Salobrena and Motril beach.

Day 4

Calahorra Castle.  Gaudix.  Optional: Flamenco show.

Day 5

Fieldwork in Pampaneria, Beneficio, Capileira, Orgiva, Canar, Lanjaron. 

Day 7

Fieldwork in El Eijido.  Free time in the town.  
Accommodation
Our accommodations are hand-picked, with safety, comfort and service in mind. We'll provide accommodation solutions to meet your budget and location preference. We undertake health and safety checks on our accommodations, so you can book your tour with confidence and help meet your own due diligence.