Italy Politics
4 days/ 3 nights
Italy travel advice
Addition of information and advice on financial support ('Staying during coronavirus' page)
.
Read more
Overview
4 days/ 3 nights
From only £239pp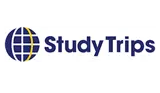 This tour of the Italian capital offers students an insight into Rome during the rule of Mussolini and the Nazi occupation.  From Fascist architecture and the former home of Mussolini to sites of Nazi atrocities, students can experience life in Rome during the 1930s and 1940s.  There are also opportunities to visit the ancient sites of the city.   
What's included in the trip?
Sample itinerary
Day 1

Departure from UK. Transfer to accommodation in Rome. Free time to visit city's world famous sights, including the Colosseum, Trevi Fountain.

Day 2

Guided walking tour 'in the footsteps of Mussolini' which starts at the former residence of Mussolini and its underground bomb shelter. Museo Storico della Liberazione.

Day 3

Guided walking tour of the EUR District to view the area that Mussolini developed with his fascist style architecture. Visit to Fosse Ardeatine Rome, the site where 335 Italian soldiers were massacred as revenge for an ambush on German soldiers.

Day 4

Free morning to visit the city's other famous historical sites and piazzas. Departure to UK.
Accommodation
Our accommodations are hand-picked, with safety, comfort and service in mind. We'll provide accommodation solutions to meet your budget and location preference. We undertake health and safety checks on our accommodations, so you can book your tour with confidence and help meet your own due diligence.