New York Fashion and Textiles
5 days /3 nights
USA travel advice
Addition of information about the protests across the USA ('Summary' page)
.
Read more
Overview
5 days /3 nights
From only £829pp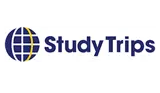 This famous fashion destination has a whole variety to offer students but a tour of the world's largest department store Macy's is a must!
Take a stroll through the fashion district with your personal guide and see what this fast-paced city has to offer.
What's included in the trip?
Sample itinerary
Day 1

Departure from UK. Transfer to accommodation. Empire State Building.

Day 2

Macy's Tour. Fashion Walking Tour. Tour of the Garment District.

Day 3

MoMA.  Meet a designer and workshop. Broadway Show.

Day 4

Fashion Institute of Technology. Departure to UK. 
Accommodation
Our accommodations are hand-picked, with safety, comfort and service in mind. We'll provide accommodation solutions to meet your budget and location preference. We undertake health and safety checks on our accommodations, so you can book your tour with confidence and help meet you own due diligence.