Paris and Disney Magic Music Days
4 days/3 nights
France travel advice
Removal of information relating to restrictions on travelling more than 100 km from primary residence ('Entry Requirements' page)
.
Read more
Overview
4 days/3 nights
From only £289pp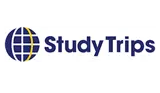 Europe's most visited capital is a perfect destination for a school music group. Combining educational visits with great venues such as the Jardin du Luxemburg and Notre Dame Cathedral, its no wonder Paris is one of our best selling tours! Studytrips are also proud to offer your school band or choir a once in a lifetime chance to perform at the world-famous Disneyland Park, an absolute must.
What's included in the trip?
Sample itinerary
Day 1

Depart school and travel to Calais. Arrive in Paris and check in at your hotel. Dinner. Free time in the evening to acquaint yourselves with this magnificent city.

Day 2

Depart for Disneyland Paris. Morning concert on of Disneyland's professional stages! Free time to enjoy in the park. Travel back to Paris for a late dinner to maximise your time in the park.

Day 3

Enjoy picturesque views from the Eiffel Tower. Enjoy a boat ride along the River Seine. Dinner then partake in a coach tour around Paris to soak up must see attractions such as the Arc de Triomphe – Sacre Coeur and much more.

Day 4

Check out of your Hotel. Enjoy a visit to the Musee de la Musique Museum. Start your journey back to the UK. Arrive back in the UK.