Rome Religious Studies
4 days/3 nights
Italy travel advice
Addition of information and advice on financial support ('Staying during coronavirus' page)
.
Read more
Overview
4 days/3 nights
From only £239pp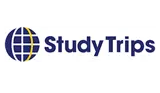 From the age of 19, as the Res Gestae tells us, Augustus dedicated his life to improving the Roman Empire; retrace his achievements and uncover the remains of his legacy. As the old saying goes, Rome was not built in a day, but how much did Augustus really contribute to this? Stand in the Roman Forum in which he reigned supreme, and be taken back to the political, military and social centre of the ancient world. Visit the Palatine Hill where the Temple of Apollo once dominated the skyline and journey to Ostia Antica, the once bustling port.
What's included in the trip?
Sample itinerary
Day 1

Depart UK for Rome. visit to the Capitoline Museums. Evening meal at local trattoria.

Day 2

Full day for Imperial Forum, Palatine Hill and Colosseum. Evening meal at local trattoria. Trevi Fountain.

Day 3

Visit Ostia Antica, Catacombs and via Appian Way. Evening meal at local trattoria.

Day 4

Time to see Ara Pacis and the Pantheon. Depart Rome.
Accommodation
Our accommodations are hand-picked, with safety, comfort and service in mind. We'll provide accommodation solutions to meet your budget and location preference. We undertake health and safety checks on our accommodations, so you can book your tour with confidence and help meet your own due diligence.