South of France Geography and Earth Sciences
6 days/3 nights
France travel advice
Removal of information relating to restrictions on travelling more than 100 km from primary residence ('Entry Requirements' page)
.
Read more
Overview
6 days/3 nights
From only £349pp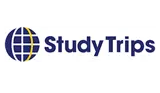 Located in the Massif Central, the Cevennes National Park offers a perfect setting for students to get practical experience.
Physical geographers can investigate valleys, gorges and other major landforms, while human geographers can study the impact of Tourism or rural migration.
What's included in the trip?
Sample itinerary
Day 2

Physical Geography – full day fieldwork in the Cevennes

Investigate ecosystems; biodiversity; river morphology and flood hazards; cold environments.
Highlights: diverse landscapes; Three geological zones.

Day 3

Human Geography – full day fieldwork in the Cevennes 

Investigate Urban inequality and deprivation; Regeneration; tourism and honey pots; sustainable development.
Highlights: Compare deserted hamlets to urban change in the city of Mende and effects of changing population in Lozere.

Day 4

Physical Geography – full day fieldwork – The Dynamic Planet 

Investigate tectonics and natural hazards.
Highlights: Vulcania Volcanic Park.

Day 5

Free time. Travel overnight.

Day 6

Arrive back in the UK.
Accommodation
Our accommodations are hand-picked, with safety, comfort and service in mind. We'll provide accommodation solutions to meet your budget and location preference. We undertake health and safety checks on our accommodations, so you can book your tour with confidence and help meet your own due diligence.