Stuttgart Design and Technology
4 days /3 nights
Germany travel advice
Changes to border controls, entry and transit restrictions in response to coronavirus ('Summary' and 'Entry requirements' pages)
.
Read more
Overview
4 days /3 nights
From only £339pp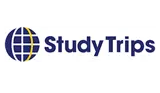 Best known as the headquarters of Mercedes-Benz and Porsche this affluent city is sure to set the pulse of the motor-minded racing.
In addition to being a great city for motor enthusiasts it is also one of the greenest in Europe and houses some fantastic art galleries.

What's included in the trip?
Sample itinerary
Day 1

Flight to Stuttgart. Visit to Mercedes Benz Museum

Day 2

Morning visit to Porsche Museum. Afternoon at the Audi car plant

Day 3

Guided tour of the Bosch factory. Afternoon trip up the TV Tower

Day 4

Free time. Return to the UK
Accommodation
Our accommodations are hand-picked, with safety, comfort and service in mind. We'll provide accommodation solutions to meet your budget and location preference. We undertake health and safety checks on our accommodations, so you can book your tour with confidence and help meet your own due diligence.