The Netherlands Geography and Earth Sciences
5 days/4 nights
Netherlands travel advice
Updated information on quarantine requirements, ferry services and entry rules in response to coronavirus. ('Summary' ,'Coronavirus' & 'Entry Requirements' pages)
.
Read more
Overview
5 days/4 nights
From only £239pp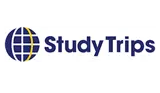 With low terrain, environmental issues are at the forefront of the Netherlands. Experts in water management, the Netherlands provide a great case study of engineering projects to protect against the threat of flooding. Regeneration, sustainability and integrated infrastructure systems have all been adapted to deal with the complexity of these issues; examine how the country has adapted to live in this environment.
What's included in the trip?
Sample itinerary
Day 1

Morning: Travel. Afternoon: Free time to explore the local area.

Day 2

Morning: The Delta Works project Investigate sustainability; hazard management; fluvial/river systems.

Highlights: Guided tour of the storm surge barrier and indepth insight into the project.

Afternoon: Rotterdam Harbour Tour Explore Europe's largest port on a 75 minute boat ride.

Day 3

Amsterdam fieldwork day Investigate the impact of tourism, sustainability; urban regeneration.

Highlights: Eastern docks; Almere Buiten (New Town).

Day 4

Coastal fieldwork day Investigate sustainability; coastal processes and management.

Highlights: Noordwijk; Egmond.

Day 5

Depart for channel crossing. Arrive back at campus.
Accommodation
Our accommodations are hand-picked, with safety, comfort and service in mind. We'll provide accommodation solutions to meet your budget and location preference. We undertake health and safety checks on our accommodations, so you can book your tour with confidence and help meet your own due diligence.