Brussels Business Studies
4 days/3 nights
Belgium travel advice
Updated information on domestic measures to tackle COVID-19 as Belgium moves into Phase Three of relaxation measures on 8 June ('Staying during coronavirus' page) and addition of information on the opening of borders for travel to and from the EU from 15 June ('Entry requirements' page).
.
Read more
Overview
4 days/3 nights
From only £189pp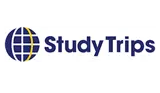 Students will gain a fascinating insight into how Brussels has become a world leading Business location. Your students can explore how the Belgian capital plays a major role in the development of the global market and why so many businesses are drawn towards the city.
What's included in the trip?
Sample itinerary
Day 1

Depart for UK port. Guided tour of Brussels.

Day 2

Bank of Belgium Museum, followed by a brewery tour.

Day 3

Visit the Audi Car Plant and an afternoon visit to the Parliamentarian.

Day 4

Free time to explore the city in the morning before travelling home.
Accommodation
Our accommodations are hand-picked, with safety, comfort and service in mind. We'll provide accommodation solutions to meet your budget and location preference. We undertake health and safety checks on our accommodations, so you can book your tour with confidence and help meet your own due diligence.