Prague Religious Studies
3 days/2 nights
Czech Republic travel advice
Update of information and advice on local coronavirus (COVID-19) measures ('Staying during coronavirus', 'Return to the UK' and 'Entry requirements' pages)
.
Read more
Overview
3 days/2 nights
From only £219pp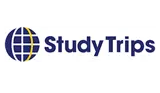 This tour to Prague provides an insight into Jewish religious and cultural life in Czechoslovakia before the War, and details the fate of the country's Jewish population.
Between November 1941 and April 1945 over 140,000 jews were deported to Terezin, where nearly a quarter perished. The rest were expelled to extermination camps, many to their eventual deaths.
What's included in the trip?
Sample itinerary
Day 1

Flight to Prague. Meet welcome guide for coach transfer to your accommodation. Afternoon free for shopping or personal sightseeing.

Day 2

Morning guided introductory walking tour of Prague, including the castle (Hrad) and Old Town Square. Afternoon guided tour of Josefov, the Jewish quarter.

Day 3

Full day guided excursion by coach. Morning guided tour of Lidice, which was razed to the ground in reprisal for the assassination of Heydrich in 1942. Afternoon guided tour of Terezin, where many Jews were held in conditions specially created for red Cross visitors, before being transported east to the camps in Poland. return to the UK.
Accommodation
Our accommodations are hand-picked, with safety, comfort and service in mind. We'll provide accommodation solutions to meet your budget and location preference. We undertake health and safety checks on our accommodations, so you can book your tour with confidence and help meet your own due diligence.