West Coast USA Geography and Earth Sciences
8 days/6 nights
USA travel advice
Editorial review to remove 'Return to the UK' section and improve 'Coronavirus' section
.
Read more
Overview
8 days/6 nights
From only £1199pp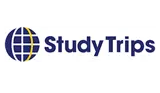 Take your students on a once in a lifetime educational experience. During the tour you'll discover the contrasts between the fun, multi-cultural city of San Francisco and the surreal, neon lit skyline of Las Vegas. Plus see some of the world's most beautiful breathtaking natural scenery. Yosemite Park is a geographer's dream with cascading waterfalls, glaciers and rivers, and the jaw-dropping Grand Canyon is one of the natural wonders of the world.
What's included in the trip?
Sample itinerary
Day 1

Departure from UK. Transfer to accommodation. Explore San Francisco.

Day 2

Guided tour of San Francisco. Investigate Hazard management, tourism and urban issues. Highlights: Golden Gate Bridge; Fisherman's Wharf; California Academy of Sciences. Overnight in Oakhurst.

Day 3

Fieldwork in Yosemite National Park. Investigate Arid environments; fluvial systems, extreme weather. Highlights: Mirror Lake; El Captain and the Granite Domes. Overnight in Bakersfield.

Day 4

Travel to Las Vegas. Visit Hoover dam on route. Investigate: Tourism; Water supply/conflict; Hazard management. Highlights: Hoover Dam Tour; Las Vegas hotels and entertainment. Overnight in Las Vegas. 

Day 5

Fieldwork in Grand Canyon National Park. Investigate: Tectonics; Fluvial systems. Highlights: Iconic geographical site; visitor centre and Rim Trail. Overnight in Kingman

Day 6

Explore Los Angeles. Investigate: World cities; Tourism; Cultural diversity; Coastal systems Highlights: Hollywood; Sunset Boulevard; Venice Beach. Overnight in LA. 

Day 7

Universal Studios. Transfer to airport. Travel
Accommodation
Our accommodations are hand-picked, with safety, comfort and service in mind. We'll provide accommodation solutions to meet your budget and location preference. We undertake health and safety checks on our accommodations, so you can book your tour with confidence and help meet you own due diligence.