Create your own musical
6 days/5 nights
Overview
6 days/5 nights
From only £139pp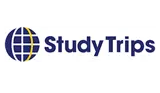 During this London Performing Arts experience, your students will work with top West End performers to create and perform their own musical on this unique six day residential course. 
Your workshop will be led by a current or recent West End cast member. They will guide the students through the creative process, from the initial brainstorm, through to script-writing, song writing, blocking and choreography. They will also offer valuable support during the final performance.
What's included in the trip?
Sample itinerary
Day 1

Depart school. Arrive at accommodation. Briefing and welcome party. 

Day 2

Brainstorming session. Script and song session. Dance Yourself Dizzy Disco Optional: London Eye and Hard Rock Cafe. 

Day 3

Dance masterclass. Create a Musical workshop. Studytrips's Got Talent show. 

Day 4

Singing masterclass. London excursion and backstage tour. Planet Hollywood and West End Show.

Day 5

Create a Musical workshop. Gala meal - Dress to impress!